Equipment and Supplies are Our Specialty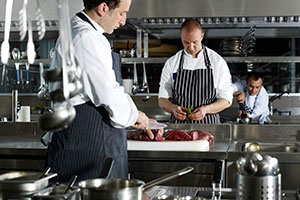 NESA (National Equipment and Supply Association), a leading member-owned equipment and supplies cooperative of more than 130 distributors, offers its members services ranging from:
first quality training sessions,
food safety,
equipment solutions,
energy and labor saving enhancements,
top quality tabletop items and
back of the house smallwares.
NESA aligns itself with only the best in class suppliers that offer brand name and recognized products.
NESA marketing efforts result in quarterly flyers and annual catalogs in both print and electronic/web based to offer full line availability. These solution-based products allow for both significant savings in our flyers and the ability to review entire back-to-front product packages no matter how large or small the job may be.